Our office spaces are designed to provide you with everything you need to be productive and successful, including a comfortable and stylish working environment, high-speed internet, access to meeting room and common areas, and a range of other amenities.
4-6 seats
Private office area 24-26 sq.m
1 spot car parking
Internal meeting room (12 hrs./month)
Company address for registration (VAT Registration)
Exclusive community events
Our co-working space is designed for professionals who are looking for a place to work solo or as part of a team, within a fully integrated incubation ecosystem that promotes collaboration and innovation. Whether you are an entrepreneur, startup, or a small business owner, our co-working space provides you with all the resources and support you need to thrive and succeed in today's competitive business environment.
Near BTS Wongwian Yai
Large desk and a comfy chair
Meeting room up
Exclusive community events
Internal meeting room up to 12 seat + TV (2 hrs./ month)
Company address for registration (NON-VAT Registration)
Exclusive community Activities
Special discount for meeting room
Coffee & Tea self service
Reservable Day
Exclusive Community Activities
Special Discount for Internal meeting room
Coffee & Tea Selfservice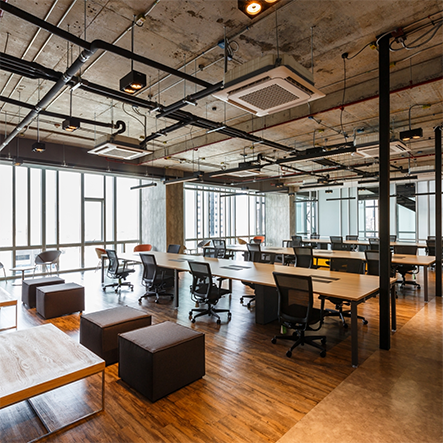 Reservable Day
Exclusive Community Activities
Special Discount for Internal meeting room
Coffee & Tea Self service